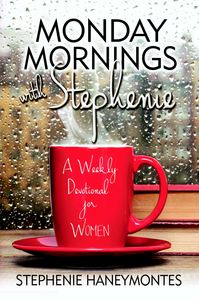 1 formats starting at
$12.99
Will inspire women from all walks of life to live full of faith and tenacity. It will challenge you to stand strong and to be brave like many of the women who we read about in the Bible. Each devotion will inspire you to dig deeper into the Word and to turn to prayer during every season that comes your way.
1 formats starting at
$14.95
MURDER IS BACK IN FASHION … A fashion shoot on the powdery beaches of Southwest Florida goes awry when a supermodel is found dead in her penthouse suite at the Ritz-Carlton. Chief suspect – ex-boyfriend and renowned designer, Dodge Maddison. But there are others: a new lover; a devious business partner; a bloodthirsty model; an ambitious photographer; and a mysterious designer – all with one thing in common – an uncontrollable lust for fame and fortune. Call to the rescue is best friend Ben Benson, chief of police of Dodge's small hometown outside Boston. Big Ben's no nonsense, bull-in-the-china-shop method of investigation promises to flush out the real killer and bring a quick resolve. Instead, he finds some treacherous goings-on in the fashion world; simmering rivalries, deadly jealousies and ruthless power plays for control of a multi-million dollar enterprise. And with more murder on the horizon, Big Ben cannot help but wonder if his best friend isn't designing it all.
1 formats starting at
$14.95
There's something happening here, what it is ain't exactly clear… What started out to be a fun Florida vacation for Chief of Police Big Ben Benson and his wife Carlene, gets blown away before they're even off the plane from Boston. A woman is murdered at The Ringling Museum of Art in Sarasota. In her pocket is a piece of paper with Carlene's phone number scribbled on it. Yet, Big Ben's wife has no idea who the dead woman is. Meanwhile, bodies are piling up in the mangrove marshes of Southwest Florida. Cause of death? … some known, some unknown. Are these events related? Big Ben shifts into cop mode to find out. But he's not going to like what he's about to uncover: a world-renown scientist who is mysteriously missing; a nefarious power group orchestrating a world-altering agenda; a seductive black widow assassin; questionable political maneuvering aimed at The White House; and an eccentric old hippie billionaire who knows more than she'll tell. The closer Big Ben gets to the truth, the more dangerous and unraveled his life becomes …
1 formats starting at
$16.95
WHAT BRINGS SOMEONE HOME?... Renowned fashion designer Dodge Maddison receives an ominous phone call in the middle of his Paris premiere. Bewildered and concerned, he returns immediately to his hometown of Bryce Corner, Massachusetts where the mysterious deaths of his grandparents (the only family he has) have shocked the tight-woven community. What he finds there not only surprises him, but forces him to reevaluate the price of fame and fortune. Old ghosts, tugged heartstrings and a new and unexpected love affair threaten to spin his world out of control and crumble his fashion empire. Or not…
1 formats starting at
$18.26
In early 1948, my church fellowship friends were preparing me for something special that would happen soon. Shortly after on Easter Sunday, our pastor gave an Alter Call. I knew this was that for which they had been preparing me. On the way to the Altar, the most powerful feeling that I have ever felt came over me. I have always wondered what really happened to me then. Throughout 30 years of Army time, I have met very fine people of other beliefs and faiths primarily in the Asian-Pacific area. They were so devout in their beliefs that the feeling came over me that there must be a way for these people to be brought into Heaven by the Holy Trinity. In the early 1990's I started writing a manuscript about that thought and have continued from time to time. This past year, a pastor of a local church was talking about how the Holy Spirit would come into our lives if we really invited Him. Later in a church night class, it was explained that once the Holy Spirit was in your soul, He would see all things that you were seeing, hear all that you were hearing, and sense all of your perceptions. I got to thinking – over all those Army years when there were difficult situations to handle, He had been guiding me to do what needed to be done. While I have been working on the manuscript, I have worried about from where the thoughts were coming – from up above or from down below. So I have stopped frequently to pray that things were coming out right on paper. My prayers have been more frequent since my eyes have been opened by the pastor and his church. With their help, I now realize clearly how guidance has occurred over all these years. May some of the thoughts herein help you to reach out to others with love and understanding and may you help others to do the same.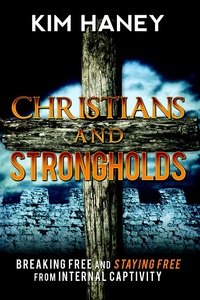 1 formats starting at
$11.99
Sometimes our behavior patterns and thought process stem from issues in our lives such as hurt, anger, bitterness, jealousy, resentment and pride. Many times we are taught to just "pray through" or deal with, and push these symptoms into the corner of our minds while never get to the root of the issues. While we are busy trying to cure or justify symptoms, stone upon stone, the walls of internal bondage are being built…as spiritual strongholds are constructed. Most of the time we do not even recognize what is happening because we are so overly controlled by our emotions. Through the pages of this book, may the Lord Jesus reveal to you the truth and responsibility you need to grasp … and actually receive freedom … God's way.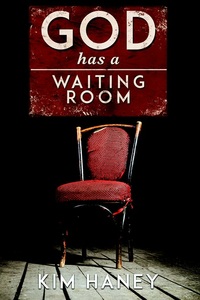 1 formats starting at
$14.99
If God has ever given you a promise and you have yet to see it come to pass this book is for you. This book is for the child of God who secretly questions in the midst of their dying circumstance, "Where is Jesus Now?" as Mary and Martha did as they sat in God's waiting room for three days staring at a dead corpse. It's a book for those who have loved God through great disappointment and trusted when you could not always understand.
1 formats starting at
$8.99
1 formats starting at
$14.99
Our prayer life is the cornerstone of making the kingdoms of this world the Kingdoms of our Lord and of His Christ (Revelation 11:15). As a pastor, mentor and ministry trainer, I've found that believers have difficulty with the techniques of prayer. Believers solicit prayer assistance, they even say they will pray as situations arise, but when it comes time to deliver voice to their prayers, they downshift to the mental model of only thinking about praying, as an act of safety and confidence. Streaming Prayers: Dialogues with God is part devotional, part instructional and part prophetic companion in the life of intercessory prayer. It is a step in the direction of providing a model of focused prayer and the framework for prophetic follow-up.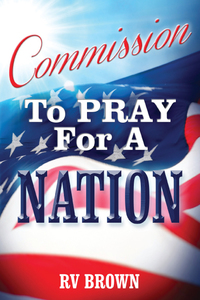 1 formats starting at
$14.99
Book Title : Commission to Pray for a Nation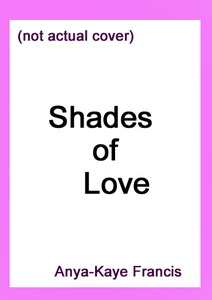 1 formats starting at
$10.00
"Karlie loves her Nana and her crayons. There is nothing better than getting her hair brushed by Nana. What happened when Karlie realizes that Nana's skin color makes her look different from everyone else? Will Karlie let it ruin her big performance? Or will love win out in the end?"
1 formats starting at
$19.99
The stars are within mankind's reach...but what awaits in the void may end humanity. Mars and the Moon have been colonized, piracy runs rampant in the asteroid belts, and a thriving society grows in the depths of space. Humanity prepares to embark upon its greatest journey - the colonization of Alpha Centauri. Then everything changes… A deep space reconnaissance probe discovers a new Earth-like planet twelve light-years from Earth's sun. The probe also finds something unusual, something ...unnerving. A new mission is created, a space fleet is formed, and humanity embarks on unraveling the greatest mystery of the origins of life itself. Can the factions of Earth remain united, or will old rivalries and animosities destroy the fragile peace in the face of this terrifying existential threat? Will exploration prove to be a fatal mistake? If you love new technologies, fast-paced action and gut-wrenching turns of fate, you'll love this first book in James Rosone's military sci-fi series, The Rise of the Republic. Grab your copy of this page-turner today.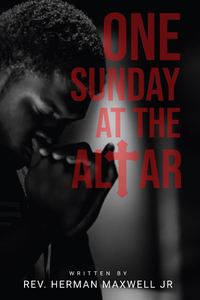 1 formats starting at
$16.95
To get to the purpose God has for your life there is a process to obtain it! For some it's cut and dried how you seek it and walk in it. But for others their process contains hills and valleys with plenty of bumps in the road! One Sunday At The Altar is a book about transformation and the grace of God. It shows a lifetime of choices, compromise, and challenges that shape a sinful man into a minister of the gospel! This is the true story of one man's journey through the process it takes to walk in the purpose of God. You will laugh and you will cry. Hopefully it will convince you that God can change anybody and a yielded soul will always do the will of God.