Your Partner in Book Printing
With over 40 years of book printing experience, A&A Printing helps both first time and traditionally published authors become self published. We provide the author with almost every tool needed to achieve success with their book. With great pricing, personal customer service and amazingly fast turnaround time, we will be the only book printer you will ever need. We aren't a publisher, but a printer with publishing services.
Meet The Team
Meet the A&A family that helps you turn your creativity into a page turning reality.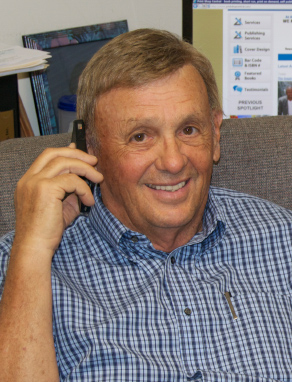 Bill Ashby
Owner
---
Bill started A&A Printing in Tampa, Florida in 1981. The company has always been primarily in the book and booklet printing business, and sales were generated primarily through direct sales call marketing to local business's in the immediate tri-county area. Quick turnaround and attention to quality have always been the strong points of the company. With the addition of their first website in 2000, A&A began to reach out to publishing companies and self-publishing authors not only in the state of Florida, but also throughout the country and beyond. In 2002, Bill Jr. arrived on the scene and totally revamped the website and internet marketing areas of the company and made the Online Book Publishing Department the fastest growing area of the business. Today the company is a combination of many loyal local house accounts and thousands of online publishing customers throughout the world.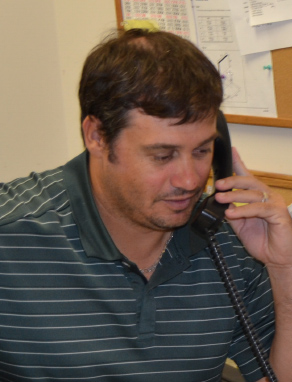 Billy Ashby
Head of Publishing Department
---
Billy started working at A&A Printing officially in 2002, but has been here his whole life. His father started the company when he was five, and he has been here ever since, running the equipment, driving the delivery truck, and learning the business. Publishing has become his love and he really enjoys helping authors bring their books into the world. Billy has guest-spoken at many book groups, conferences, and has hosted two seminars on self-publishing. He resides with his wife, Sara, and two young sons, Miles and Chase, who may one day as well take over the family business.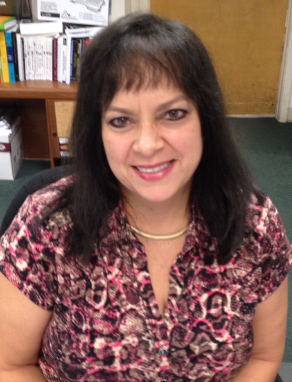 Cece Taormina
Office Manager
---
Cece has been employed with A&A Printing for the last 14 years. She works side by side with the owner, Bill, doing estimating, coordinating, scheduling and monitoring all major house accounts. In addition to overseeing accounting, human resources, payroll, and ordering all the supplies for the company, she coordinates team efforts to ensure the smooth functioning of the business. She has been married for 28 years, and she enjoys spending time with her husband, family and friends.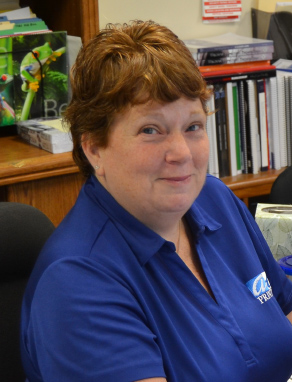 Maryellen O'Rourke
Self-Publishing Associate
---
Maryellen has been in the printing industry since 1989, and in 2011 she moved into the book printing side of the industry. She works side by side with Billy in helping customers find their dreams in self-publishing their own books. Printing has been in her family for many years. She is a mother of three and a grandmother of seven. Originally from New York, her family moved to Florida in 1972, and this is where she has not only built her family, but built her career as well.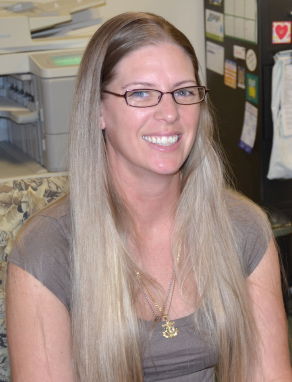 Heather Callicoat
Administrative Assistant / Accounting
---
Heather has been with A&A Printing for two years and she is one of the first people you will meet when coming into our office or calling on the phone. She started in the production area and was moved into accounting a short time later. She works closely with the office manager on Accounts Payable and Receivables. When not running accounting, Heather helps out with one of our largest customers, keeping inventory orders and shipping together. Outside of the office, her interests are her husband, Patrick, their two dogs, Rebel and Buddy, huntin' and fishin', but most of all… softball!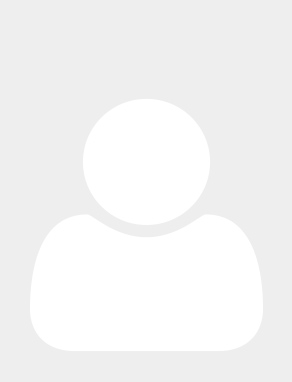 Thomas Harter
Prepress Manager
---
Thomas has been with A&A Printing for 9 years.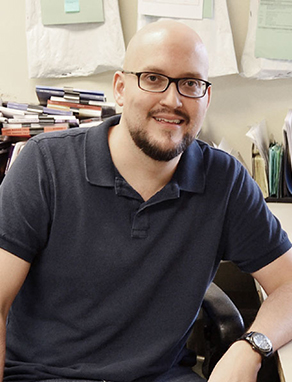 Jessamie Kibler
Prepress Specialist
---
Jessamie is a Prepress Specialist with A&A Printing. He has over 17 years experience in the printing industry, having worked in both prepress and digital printing operations. He works very closely with Maryellen and Cece ensuring your files are set up correctly for production. Originally from Western New York, he resides in Tampa with his wife, Stacy, and their 2 cats. In his off time he enjoys live music, photography, and spending time with his wife. He has been with A&A since 2012.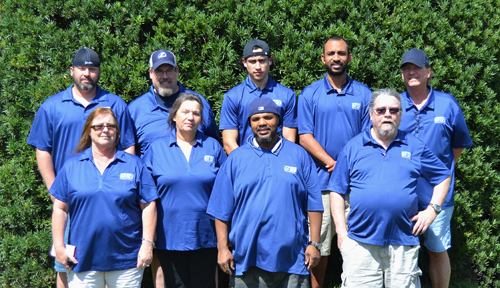 Back Row: Brian Q, Brian C, Adrian, Davin, and Craig
Front Row: Jean, Barbara, Rodney and Larry
Production
---
These are the great people who work out in the production area physically making the books. They have an estimated total of about 95 years experience with A&A Printing! So they know their stuff!
Need help with your book?
Let our team help you finish your book. Request a free consultation now!
Trust an Industry Leader
We have experience and passion serving authors who need help creating, printing, and selling their books.
Fastest turnaround times in the industry.
Highest quality and attention to detail.
Amazing REAL customer service.
★★★★★
I would recommend A&A to any author!
- Ken Canion-NBC's The Biggest Loser
★★★★★
Quality printing, great service & prices.
- Jacob, Meghan-Kiffer Press
★★★★★
I would unequivocally recommend them.
- Bob Rustico