1. Download our print driver.    Windows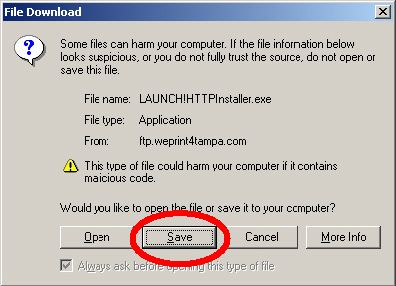 2. Save to the Desktop.
3. Click the Launch… icon.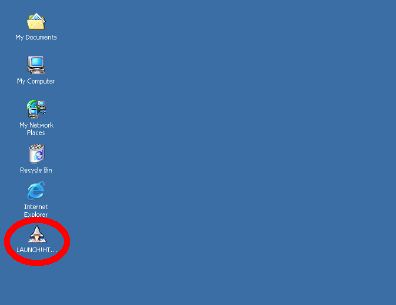 4. Install.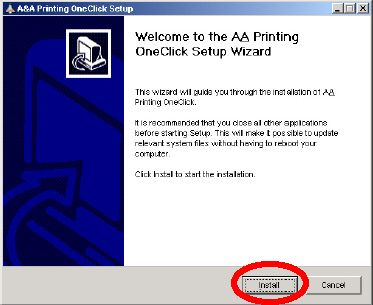 5. Click Yes and register the helper.

6. If you are using Pagemaker and the instructions are not clear on this panel, please call.

7. Close after helper is registered.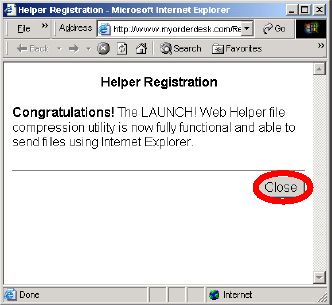 8. Reboot.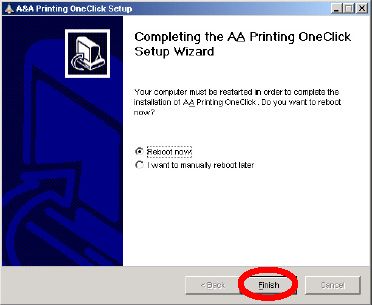 9. The new printer has been added which will send use your file and distill it to PDF.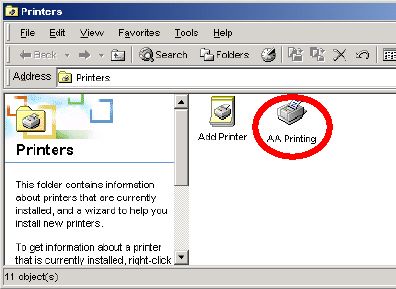 10. Open your document. Print using the AA Printing Printer. Click the Properties button.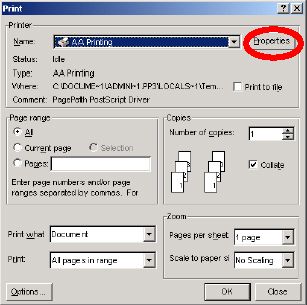 11. Click the advanced button.
12. Choose your paper size. If your art goes to the edge, please make the artwork a little bigger and print to a larger paper size.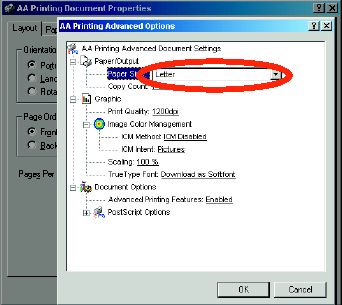 13. Click OK and OK again to print.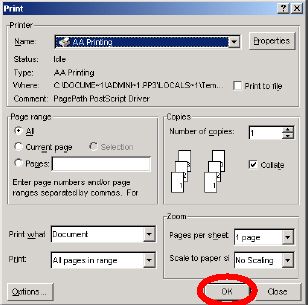 14. Your web browser (Internet Explorer) will go to our site. Click the "Printing" link.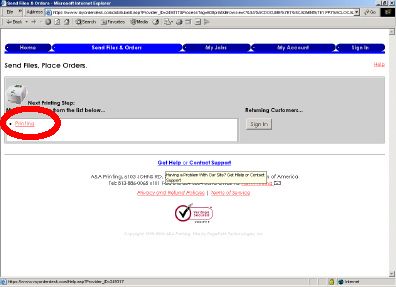 15. Please fill in the require field, Project Name.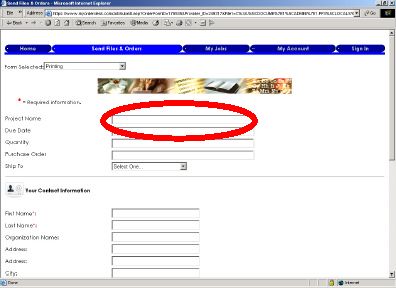 16. Please fill in the require field for Name, Phone and Email. Click Send Button.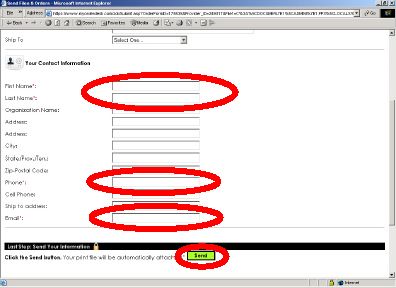 17. File will be compressed.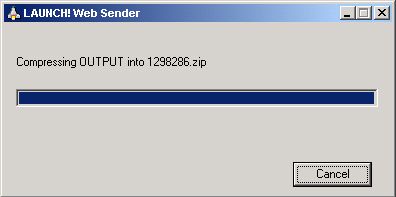 18. And transferred to our site.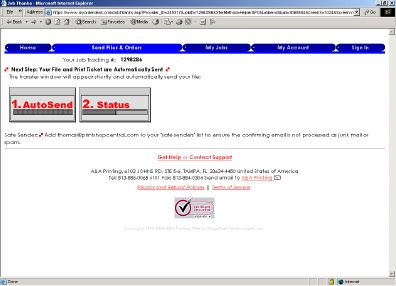 19. The job will not be processed until you accept the proof.
20. You will receive an email with a joblink.
21. Use the link to view, review and accept the proof.