Why A&A Over Other Self-Publishing Companies?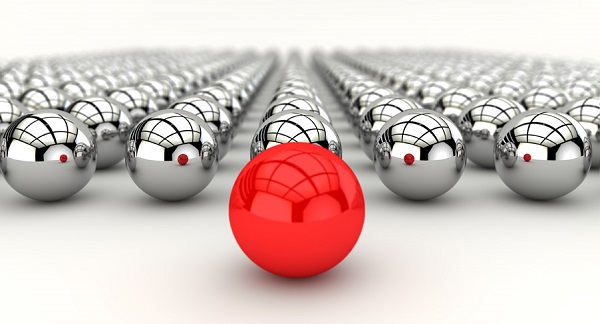 Because We Dare to be Different!
In a world where self-publishing companies cheat and burn authors, we strive to empower them. Here is how we empower authors in ways that other self-publishing companies don't:
We are transparent and honest in all that we do.
When you self-publishing a book, you want to do it with us!"
If you're reading this, chances are you've already been taken advantage of by other self-publishing companies and are looking for an honest one.If you're self-publishing a book and have worked with other companies, you know that the self-publishing industry is like the wild West. Most self-publishing companies get away with lying and stealing from customers, and they don't ever have to answer for their actions or face consequences.
Usually, the dishonesty comes in the form of tricking authors into signing confusing legal contracts that force them to meet unfair obligations or accept unreasonably low royalty payments. Self-publishing companies often set authors up for failure with do-it-yourself book design tools that don't work properly (on purpose) and cause formatting errors in the books. Then, they force the authors to pay suffocating fees in order to fix these errors and re-print the books…offering zero help along the way. Some force authors to sell a an unrealistic number of books to be eligible to make any money at all. We promise you that we are trustworthy. Our goal is to set you up for success, not to squeeze extra money out of you at every turn.
We offer personal phone support…with a real human!
When you self-publishing a book, chances are, you've read countless pages of how-to instructions, but you'll still have questions. No matter how much you read, you'll probably find something somewhere that isn't quite clear to you. This is when it helps to speak to an actual person on the phone.
Our staff is always here for you. Our goal is to get to know you as an author and as a person, and to make the experience of self-publishing a book as easy and enjoyable as possible. Most other self-publishing companies will give you instructional text to read on their website, and leave you to fend for yourself with confusing processes, tools you've never used and no opportunity to make sure you're doing things correctly!
We won't restrict where you sell your book.
We'll even go as far as placing your book on the websites of our competitors, like Amazon and Barnes & Noble.
When you work with A&A, you won't be forced to sell only with us, like many self-publishing companies will. We understand that, in order to sell more copies of your book, you have to place your book with as many retailers as possible. That's why we will help you do it…even if it means selling your book on a competitor's website. Remember, we're in the business of empowering authors, not just making money. If we do well at empowering authors, the money will come…for us and for you!
We won't ever leave you hanging!
We'll help you from start to finish, through the whole process of self-publishing a book.
Most self-publishing companies will publish your book, do your book printing and send you on your way. They may offer a few high-priced ancillary services to authors who want more than publishing and book printing, but these services cost much more than they should. We will help you with your book from the very beginning until the very end, and even after that! We won't tack on extra fees or overcharge you. With us, you can do as much or as little of the work as you'd like. Here are the services we offer from start to finish:
Writing & Editing

We will help you write and edit the book with our ghost writing and editing services. Many self-publishing companies don't offer either of these services, or offer them at a very high cost, so an author self-publishing a book has to either spend a lot of money or do without these services altogether.

Design & Formatting

We have professional graphic designers to help you design your book cover with our

book cover design

services. We also have a free book formatting tool that you can use yourself, but we do offer phone support to help you make sure you avoid mistakes before printing.

On Demand Printing

We offer on-demand printing for your book, so you only have to pay to print the books that you actually sell. With many self-publishing companies, an author self-publishing a book has to pay to print hundreds of books right in the beginning, and wait and hope to sell enough to break even. Which way would you rather do your

book printing

? It's a no-brainer, right?

Selling Your Book

We offer you your own free author webpage for you to feature and sell your book. You can also include information about your book and your personal bio and head-shot. Many self-publishing companies don't offer a separate page for an author self-publishing a book, and don't offer it for free.

Full Service Book Marketing

If you want to sell books,

book marketing

is a necessity. We have book marketing experts to do it for you or to help you do it yourself. They'll come up with a comprehensive customized book marketing strategy based on your goals, budget, resources, target audience and your book's genre.

Storing & Shipping to Readers

When it comes to book storage and shipping, we'll store your book in our warehouse free of charge and ship it to your customers for free too!
The road to success for new authors can be a tricky one…but we love road trips, so let's do it!
We can be your GPS, your driver or anything that you need us to be! Click below to get started!