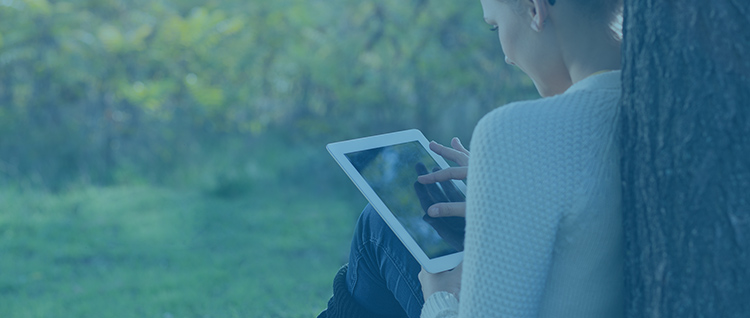 What Is An Ebook, Exactly?

Interested in ebook publishing services but want to know a little more about what eBooks actually are? A&A Printing created a few points to note.
An eBook is an electronic book, where its publication is made available in digital form, consisting of images, text, or both. They are readable on the flat-panel display of electronic devices and computers.
An ebook is typically published in a format that is not editable. In other words, to qualify as an 'official' ebook, the most commonly used format is .epub, short for electronic publication. This is to ensure no one can change your content or easily plagiarize it.
An ebook is reflowable. What this means is that it is optimized for viewing on any device, and will automatically reformat itself to fit the size and screen the reader is currently using.
Where can you use a Self Publish eBook?
Are you a writer who's been curious about eBook publishing? If so, you may also ask the question, what are the advantages of writing and publishing an eBook over a traditional book? Well, you'd only be asking that question until the money started rolling in, which could be very soon!At A&A Printing we help self-published authors create eBooks for all major Ereaders, including Nook, Kindle, iPad and Fire. Easy for upload and will never show up as a jumbled mess on tablet.
What Does A&A Printing Offer For eBook Services?
We believe in taking care of our authors, so we make sure you keep 100% of your net sales with the easiest, most robust eBook publishing package available. A&A Printing offers eBook conversion and formatting services.
Choose the package that works for you…
Our Packages
1. eBook Publishing
eBook File Conversion
Conversion professionals will convert your Word, PDF or other popular digital document to produce the highest quality files for viewing on every eReader, tablet and smartphone. Graphics conversion of graphic elements: charts, graphs, tables, drawings, photographs and more. eBook Proof We'll send you an ePub file for your review in 6 to 8 business days. (NOTE: This is NOT a galley proof for editing. Any non-formatting file corrections at this stage will incur charges.)
QC check
Every file is checked and re-checked by our digital publishing experts to ensure your eBook works perfectly on every eReader.
Free Customer Service Support
Give our experts a call with all your publishing questions at 813-886-0065 (Monday – Friday, 9am to 5pm EDT)
2. eBook Promotion
Get Discovered
Get premium listings for your ebook!
Metadata Updates
It's how you optimize and fine tune your eBook sales efforts! Change your pricing, author bio, book description and more for no charge.
Keyword Guide
A step-by-step guide to choosing the best Amazon search keywords.
3. Selling Your eBook
Author Webpage
A sales page for your book, lets you sell direct to your readers and earn more for each sale. Learn more about how important your author website is today.
Other eBook Anomalies

What else makes an eBook disparate? One difference is in the number of words in the typical eBook. There are conflicting viewpoints on this. Many say that just 2500 words constitutes the average eBook, but the fact of the matter is, while there are certainly some this short, this answer is just not accurate. In reality, the average non-fiction eBook is between 40,000 and 75,000 words. If you're writing fiction, the word count goes up to 100,000, while the average how-to or DIY guide is around 50,000 words.
Another strange anomaly with eBooks is the fact that they have no page numbers upon publishing, so don't bother referencing any within your text. Lastly, it is important to note that although a .pdf file is not technically an eBook, it is still very common in eBook formatting, including with Amazon for marketing.

Connect With Readers Internationally

If you are an author today, you almost have to have a strong online presence. We live in a world where the more social media connections you have and maintain, the bigger following you have – thus, the bigger fan base you have access to. This fact is very important, because the internet and e-commerce make it possible for self-publishing authors to gain an international following, thus the ability to access a larger fan-base. This equals many more people who will potentially buy your books!

Publish An eBook

The idea is to keep an eBook as 'word efficient' as possible. You could think of it as sort of a 'condensed version' of a traditional book, if you will. There are many other invaluable tips and services we can offer you at A&A Printing, gleaned from our over 40 years of experience in the self-publishing and printing industry.
Besides the obvious, why is all of this important? eBooks, of course! The market is completely online – all aspects are done completely virtually, which equals maximum ease in obtaining a stream of income, for you. No shipping, no product, so no worries! A&A Printing can help you publish an eBook, so you can start making money as an author. Also check out our
ghostwriting
services. 
For More Information On eBooks, Fill Out The Form Below Or Call 813-886-0065