Book Self-Publishing Bradenton Florida
With 40+ years of experience in the industry, great pricing, personal customer service and amazingly fast turnaround time, we're the only book printing and self-publishing company you'll ever need! If you've shopped around, you'll see that we offer high quality, efficient service and a personal touch to help make your book self-publishing project a success. Get an instant quote now.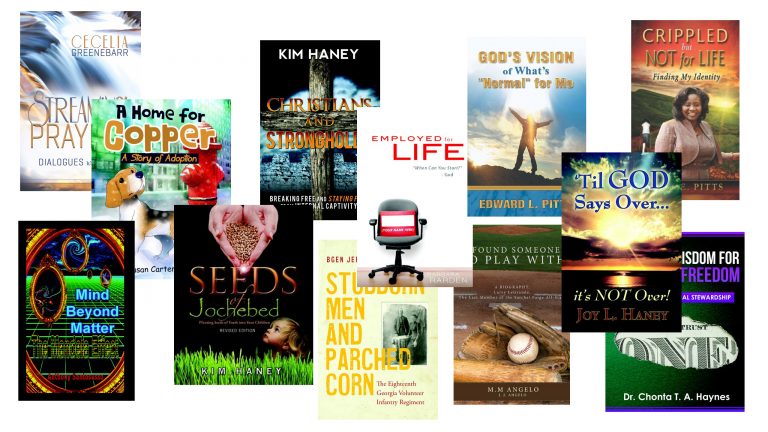 Looking for Book Self-Publishing Bradenton Florida?
With our 40+ years of expertise in printing and self-publishing, we've perfected the art! Our state-of-the-art printing technology and superior customer service allow us to provide high-quality service that's quick, efficient and low-cost. The greatest thing about our service is that it's personal. You'll always have a person to talk to if you need help with any part of the printing, publishing, marketing or sales process.
Book Self-Publishing Bradenton Florida. We do everything from start to finish.
One-Stop-Shop All In-House All books are printed here at our location. While most book printers are just brokers that sell your book out to other places, we do it all under one roof. We'll help you with everything from formatting and writing your book to marketing and sales, and finally printing, storing, and shipping it to your customers. To save you money, we offer on-demand printing and we store and ship your books to readers for free!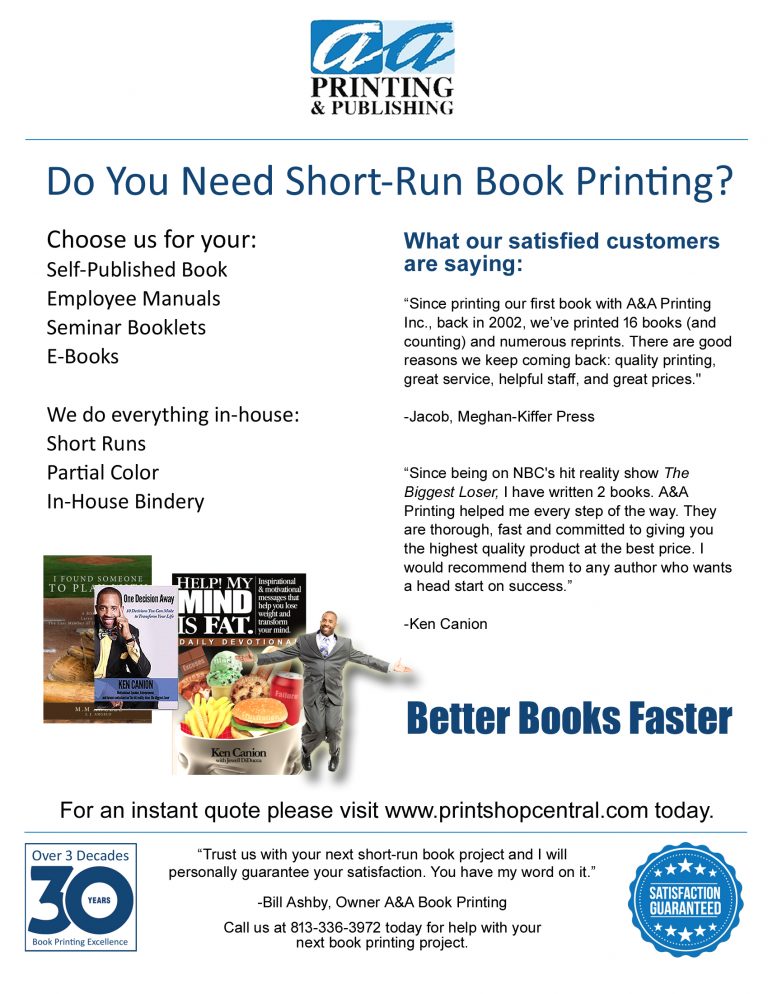 Use our instant quote feature online for your Book Self-Publishing Project in Bradenton Florida.
We serve self-publishing authors who need help writing or publishing their books and also non-authors interested in bulk printing.
Book Self-Publishing Bradenton Florida. From veteran to the beginner.
Our bulk-printing clients usually print flyers, brochures, educational materials, etc. Our author clients are both novice and veteran self-publishing authors who are interested in publishing, printing, marketing and selling their books. Regardless of the genre, length, size, design or style of your book, we will print it, publish it as an e-book (or do both). We'll also help you market, sell and ship your book to your readers. Our services are quick, efficient, low-cost and high quality and we are 100% committed to honesty and transparency when we do business with you. If you live in Bradenton and you need to self-publish your book, we'd like to help!
Self-Publishing – Book Printing – Bradenton Book Printing – Online Book Printing Quotes – Short Run Book Printing
Book Self-Publishing Bradenton Florida.