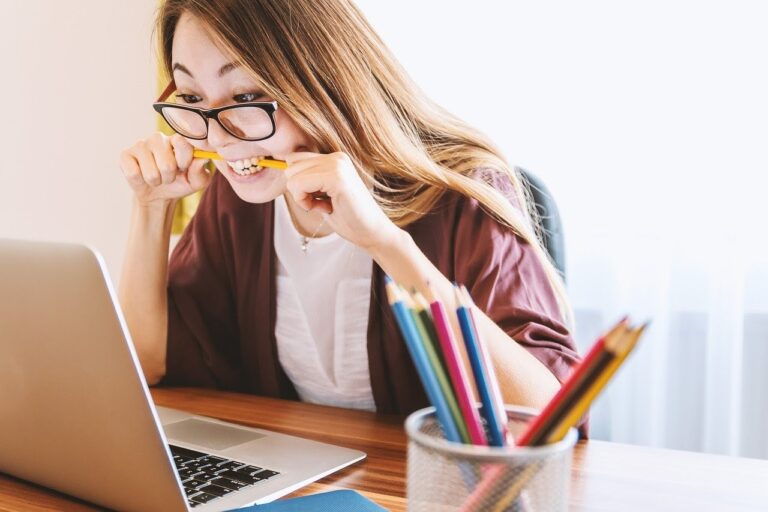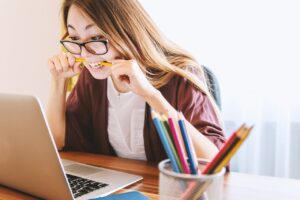 If writing is your passion, and you're looking at publishing options, you should know why it's not worth it to publish on Amazon – and that they're not the only game in town.
Although definitely enjoying the popularity that comes with trending, Amazon KDP (Kindle Direct Publishing) is not what it used to be. This article talks about why for many budding authors, it's definitely not worth it to publish your book on Amazon KDP. Not if you want to make money from your preferred career, anyway!
The Truth About Amazon KDP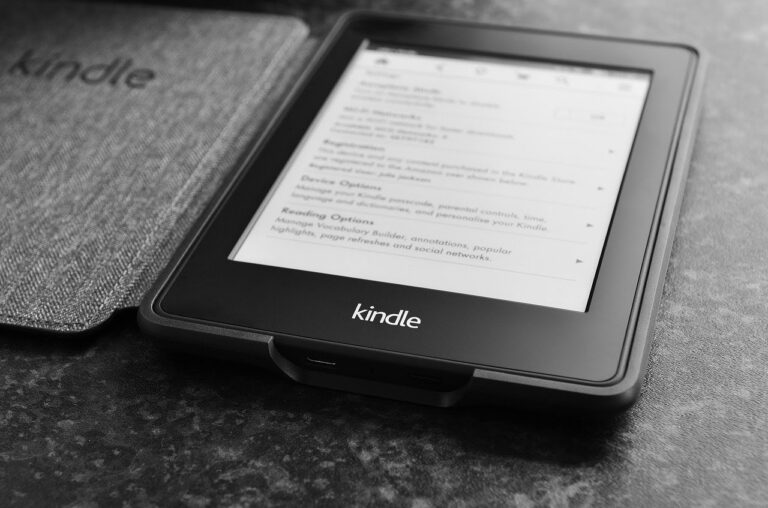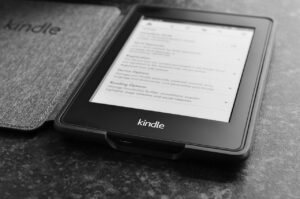 Self Publishing with Amazon Kindle seems like the simplest, most inexpensive route to take, for many first time authors today.
And while that might be true for some, there are also some serious 'cons' here! Join us for a look at some of these pros and cons of self publishing, on Amazon as opposed to other lesser known competitors.
First of all, credit where it's due: the Amazon self publishing platform called Kindle, or KDP, has done wonders for the self publishing industry by creating a DIY space for writers to publish their books, as an alternative to traditional publishing houses.
Because of the free publishing platform and the internet reaching a worldwide audience of hungry readers, its popularity has skyrocketed. However, things are no longer as rosy and predictable as fairytales and happy endings, for new writers on the scene.
There are restrictions, price blocks, limited audience reach and untold hassles. Plus, contrary to popular belief, publishing your book on Amazon using the KDP platform gives them some important exclusivity rights you should know about.
The Truth About Self Publishing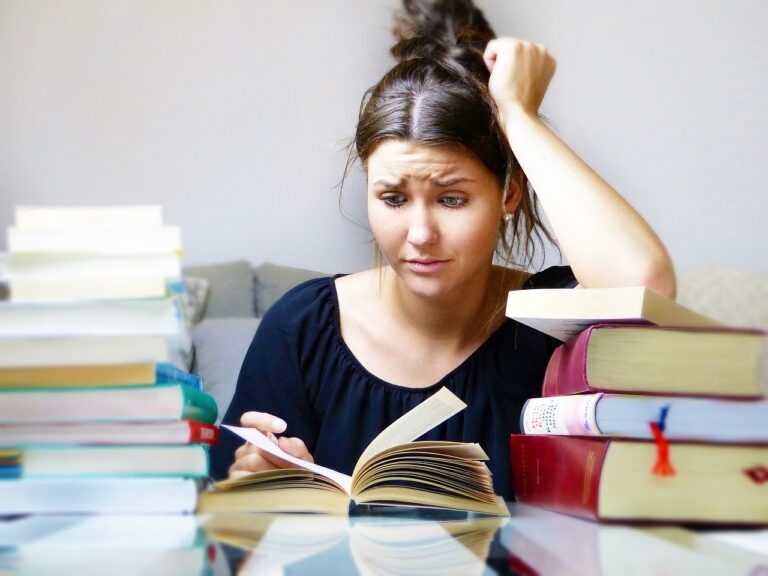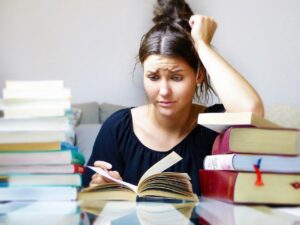 If you have the love of writing in your blood, but are frustrated with traditional publishers (what with their indifference to your obvious talent, and all;), you're probably considering the option of self publishing.
Our current world market for these publications, such as the book, the audiobook, or the print on demand paperback, is at an all-time high.
In fact, even first time authors can experience a certain measure of success, as long as they've got a good storyline, a talent for writing creatively, and of course, marketing skills. With this type of ultimate creative freedom, there's no stopping new authors from tapping into the global market all on their own.
The (Pros and) Cons Of Amazon KDP
I think we all understand that there are pros to Amazon self publishing, such as the cost = free.
However, that's just for the convenience of publishing on a major book marketplace, it doesn't cover actual printing costs or anything else. Here are some of the pitfalls or 'cons' authors can avoid, by not publishing on Amazon:
Kindle Unlimited (KDP Unlimited) and Kindle Select (KDP Select) should be avoided at all costs, as the fine print here grants them exclusive rights to your digital book – which they take very seriously. If you promote, sell or market your book anywhere else – even from your very own website – it is a violation, and your account will be terminated, no questions asked.
Unless you agree to sell your book at a price of between 2.99 and 9.99, your royalties are just 35%. Otherwise, they are as follows: 70% for an ebook within the above pricing range, an audiobook is 40% IF you give exclusive rights to KDP / Amazon and just 25% otherwise, and the rate is 60% minus printing costs, taking it down to about 35%, for paperbacks. Much different than their advertised 70% royalties.
Loss of some creative control, esp. related to language, in certain genres in particular. Limited choices in book cover design, yet exclusivity rights when you use their program.
No control on the price of your books. Despite the price you set, they can arbitrarily change it anytime – and often do! In addition, audiobooks are priced by them completely, and done by page count or length alone.
Customer service is nearly non-existent. Unless you count the bots (robots), you can never speak to a human being – it's an automated process.
Exclusive distribution rights for publishing on Amazon, no matter what, in effect for the first 3 months – a crucial time period after the book's initial release.
No marketing whatsoever. Of course, many writers make the horrible mistake of thinking by self publishing on Amazon, their book will automatically be marketed on a worldwide publishing platform. Wrong! This is a business where you must do your own.
Many retail book stores and even some online outlets do not accept books published by Amazon, in 'protest' of them stealing the book market, due to self publishing and digital options. Some traditional publishers as well, have unofficially 'boycotted' Amazon KDP authors.
Why A&A Printing Is A Better Choice For Self Publishers
Educating yourself on all the facts is a sign of a shrewd business mind, and why we offer some alternative information here. A&A Printing has been in business for well over four decades, founded in 1977. We have seen a lot of changes over that time span, including the advent of the internet, smartphones, and other major technological advances.
We have withstood the test of time, and gained wisdom and knowledge with each new change, in order to better serve our authors. There are so many reasons why A&A Printing is a better choice than 
self publishing
 on Amazon KDP, it's honestly difficult to know where to start!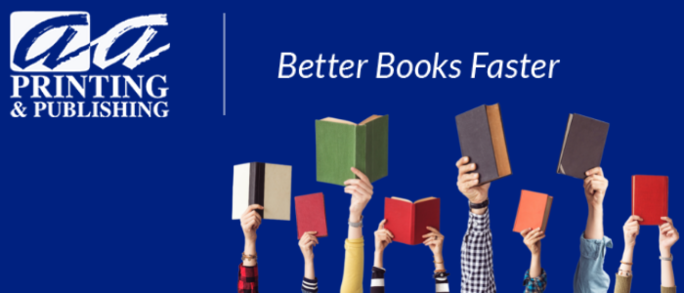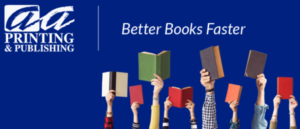 Money is a good place to start, and what your royalty rate is. With A&A, we want our writers to keep a minimum of 80% in royalties, regardless of anything else! But that's only a small part of the big picture here:
We offer either in-house or references for outsourcing any service writers may need throughout the writing process, such as ghostwriting, editing and book cover design
Author web page and professional website creation
Access to marketing resources and free advice
Formatting and ISBN
On-demand printing service for your book
Distribution services and self publishing platform
Human interaction and kindness, as well as 100% support
Self published authors keep at least 80% of their royalties
Ability to reach a bigger audience with the actual global market, not just Amazon subscribers
---
If you are ready to start your publishing journey or have questions about where to start, make sure to fill out form below or call us at: (813) 886-0065
---
The Next Step For Authors
In short, A&A Printing is here for our writers every step of the way, and with over 44 years in the printing and self publishing industry, we can offer expertise you just won't find anywhere else. The choice is clearly a sovereign one, but if you're looking for alternatives to Amazon for self publishing your book, A&A Printing is the place to go.
Check out our article on How Has Self Publishing Changed The Writing Industry?