Introduction To Saddle Stitch Binding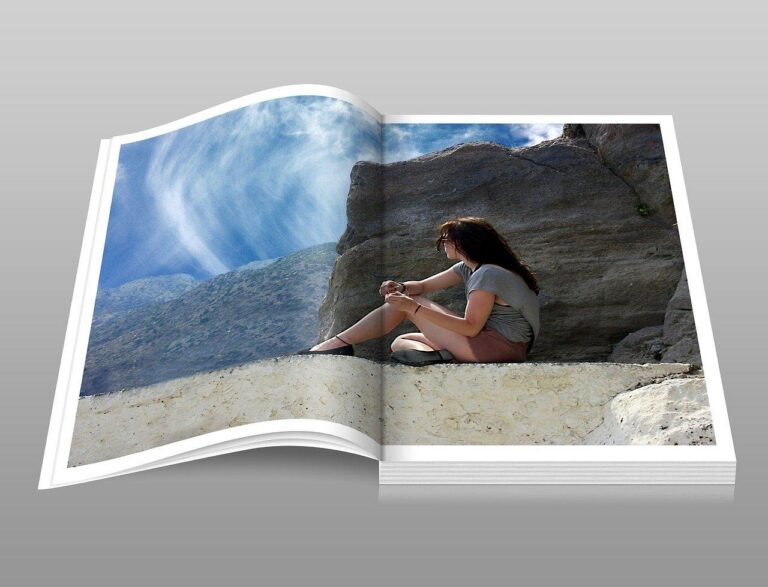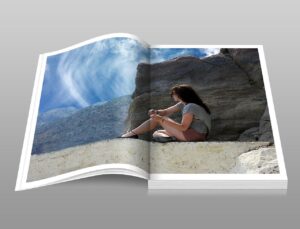 If you're asking the question what is saddle stitch binding for booklets, then this blog is for you. We will discuss saddle stitch booklet printing with A&A Printing in detail, and what all it entails.
Saddle stitch binding is a form of printing that refers to single sheets of paper being printed on both sides and collated in page numbered order, folded in half, and then stapled on the fold line with saddle stitching, or wire staples.
This method of binding is the most common form used for saddle stitch booklet printing and recommended for publications under 92 pages. It is common for small business advertising in many forms such as for a small pocket guide, a road atlas, wall calendars, catalogs or even a smaller magazine.

How It Works
Saddle stitch booklet printing is the most common form of printing for advertising materials such as these.
The saddle stitch binding method is perfect for smaller publications that businesses or even individuals may want to print, with a quick turnaround time and a cost-effective way of printing. There is a minimum of 8 pages with the saddle stitch method and the way it works is tricky since you'll be printing 4 pages of your booklet on each sheet of paper so that when folded in half and printed on both sides equals 4 pages total. We start out with an 11 inch by 17-inch sheet of paper that when folded in half makes an 8.5 x 11-inch size.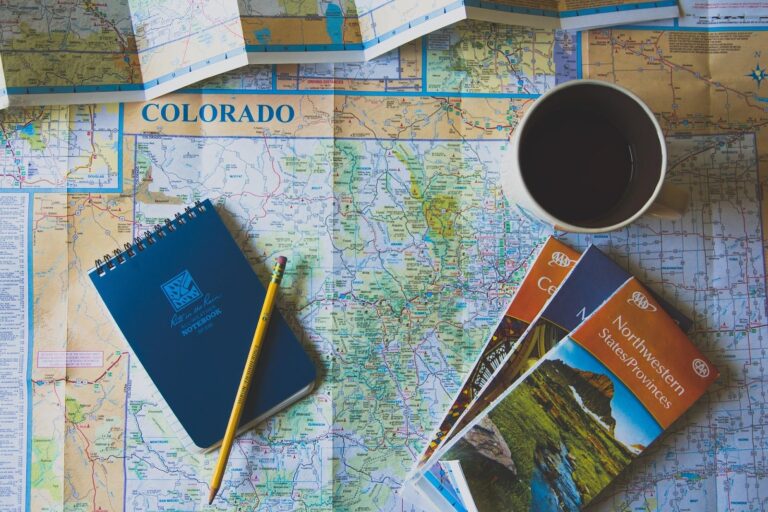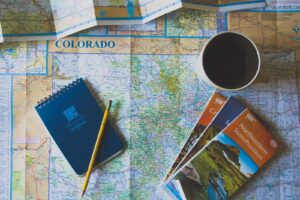 In this way, each folded page is nested one inside the other and all the pages are nested together, then bound using wire staples along the spine, in the binding method referred to as saddle stitching.
Due to this unusual method of saddle stitching, the number of pages is important because it must be a multiple of four. In the printing industry, any wire staples that are used are called stitching, and these booklets are collated and draped over a saddle-like apparatus during the procedure referred to as saddle stitching.
This is why it is called saddle stitch binding, also known as saddle stitch booklet printing.

About The Pages  
As stated, with a saddle stitched booklet the number of pages is important and is generally kept to under 64 pages and at multiples of 4. This way it will lie flat and not tend to spring open, as the staples can only handle a certain number of pages before this can happen.
The paper thickness you use matters as to how many pages can be utilized, as well. When creating a book for saddle stitching, you will be typing two pages on each side of paper that when folded in half, opens up and reads like a regular book.
A saddle stitch book can also accommodate crossover images, or artwork spanning over two adjacent pages. It is relatively easy to design these types of publications, and they can be any dimensions or size variations for different-sized booklets, brochures, etc.

Saddle Stitched Book Publications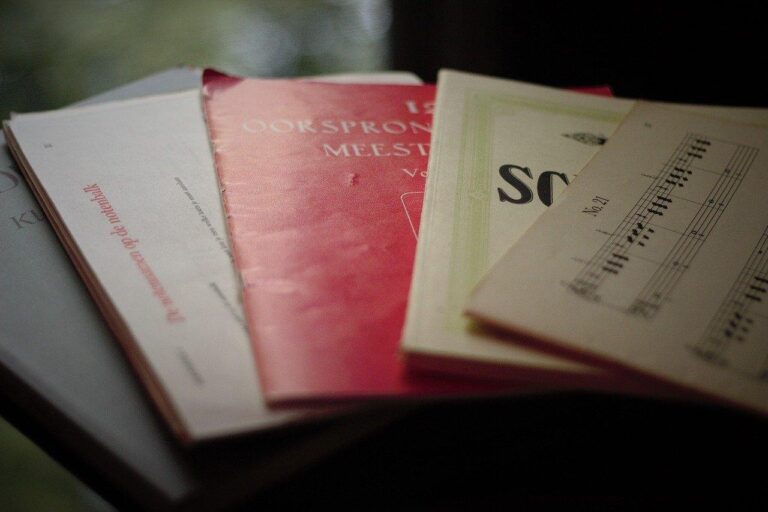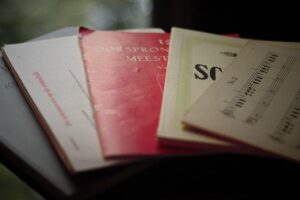 There are many forms of saddle stitched publications that businesses or even individuals may want to have printed.
Along with pamphlets and brochures, there are road atlases, personal diaries, children's books, manuals, comic books and pocket guides as an example of saddle stitching. Pages are typically a standard 8.5 x 11 inch size and page count is a minimum of 8 pages and a maximum page count of 92, although for best results is kept under 64. Much of the determined page count depends on the thickness of the paper you want to use for your saddle stitch book and its cover, as well.
Business owners of all kinds often like to design a pamphlet or brochure with color photographs, describing all about their business and what they do, complete with a mission statement. They can then use these informational brochures for customers, potential investors, employees and shareholders. Or perhaps you have a big sale date coming up and want to create a flyer that can be easily distributed to people in the vicinity.
As an example for an individual, maybe you're a mother who has written some children's books and would like a quick, cost effective way to put them together for easier readability.

Additional Tips 
Remember the fact that nothing can be written on the spine of a saddle stitch booklet since the spine is not a flat surface.
Your cover stock paper will most likely be a different thickness than the rest of your booklet, so be sure page counts are adjusted accordingly. You can have a cover with heavier and glossier paper stock or you can create what's called a self cover. A self cover refers to a booklet printing that uses the exact same paper for the cover as for the rest of the pages.
A printing company should be able to guide you if you need direction or have any questions. There are many details to be considered depending on the type of saddle stitched publishing you are designing.
Since this method can be adjusted for size differences, be creative! Make your publication memorable, to stand out from the rest. A&A Printing is here to assist you any time, and we would love to help you brainstorm ideas for your next project.

Saddle Stitch Booklet Printing With A&A Printing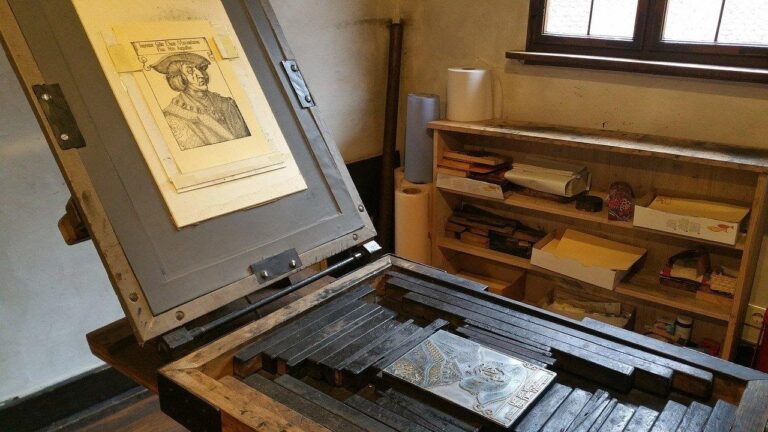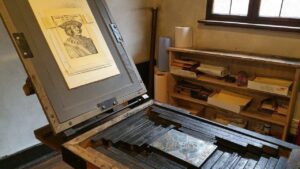 Saddle stitched publications are the ideal choice, and A&A Printing is the place to go for the very best quality, the friendliest staff members you can trust, and the longest experience in the industry.
The thing is, we're not a vanity publisher like the competition. At A&A we truly care about our clients, and we want them to succeed and have all the support and professional resources they need. We offer the best quality in workmanship and a fair price for all of our services, including top-notch support whenever you need it, so contact us today! Also interested in ghostwriting, learn exactly what is ghostwriting.