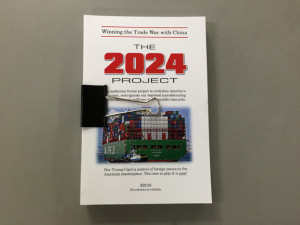 An example of how it will show up. A clipped unbound hard copy proof.
Receiving a hard copy proof of your book before the final printing is important. It is the time before the final print when you are able to look your book over to see what it will look like.
After your order has come into us, we write up the job order and send you an order receipt. Along with the order receipt, we tell you that you will receive a proof within two to three business days.
When your proof is printed and sent to you, it is the perfect time to make sure that everything is to your liking. Check the colors of the cover, do a last minute minor edit, and check the format.
Checking the colors on this hard copy is important because sometimes what you see on the computer screen is not exactly what you get when it is printed. There may be a slight color difference.
Getting this hard copy is also a great time to look over your book for any mistakes you or your editor may have missed in the editing process. Minor changes and corrections can be done, as long as they do not disrupt the flow of the book, and it the file allows it.
It is also a good time to check over the format of your book. Make sure your book is laid out and formatted according to our printing specifications and things haven't been shifted to where they aren't supposed to be.